Axe Shampoo & Deodorant, as Low as $0.56 at Walgreens!
Axe hair and body products are buy one get one 50% off at Walgreens this week. Spend $15.00 and receive 3,000 Balance Rewards Points, worth $3.00 toward a future purchase. Additionally, spend $10.00 and earn 50 Points for every dollar spent by scanning the 5X Points booster coupon on the front of this week's ad. Buy three Axe shampoos and one Axe deodorant to reach the $15.00 threshold, and use available coupons to bring down your out-of-pocket cost. Check the scenarios below for all the details.
There is a new $2.00/1 printable coupon for Axe hair products that has a limit of two. There is also an eCoupon version that can be clipped directly to your Balance Rewards Card. The eCoupon may only be used once, but it can be used in conjunction with the printable coupon. The $1.00/1 Axe deodorant coupon can be found in the 1/28 Red Plum newspaper insert. The Red Plum insert is a coupon booklet that comes with the Sunday paper.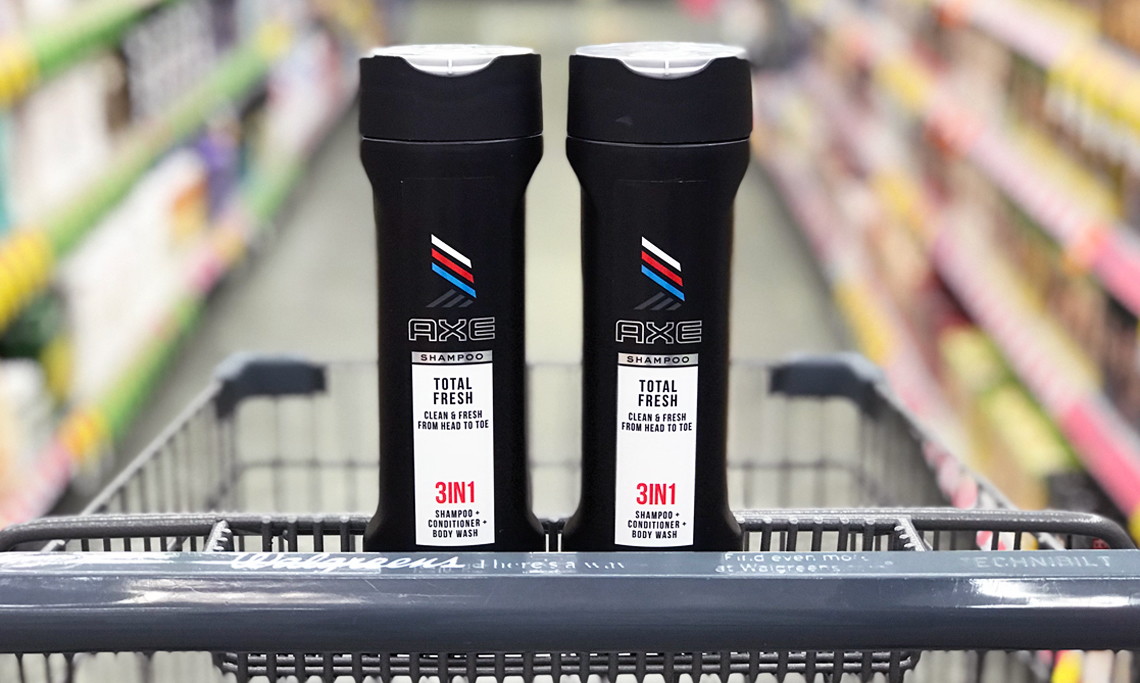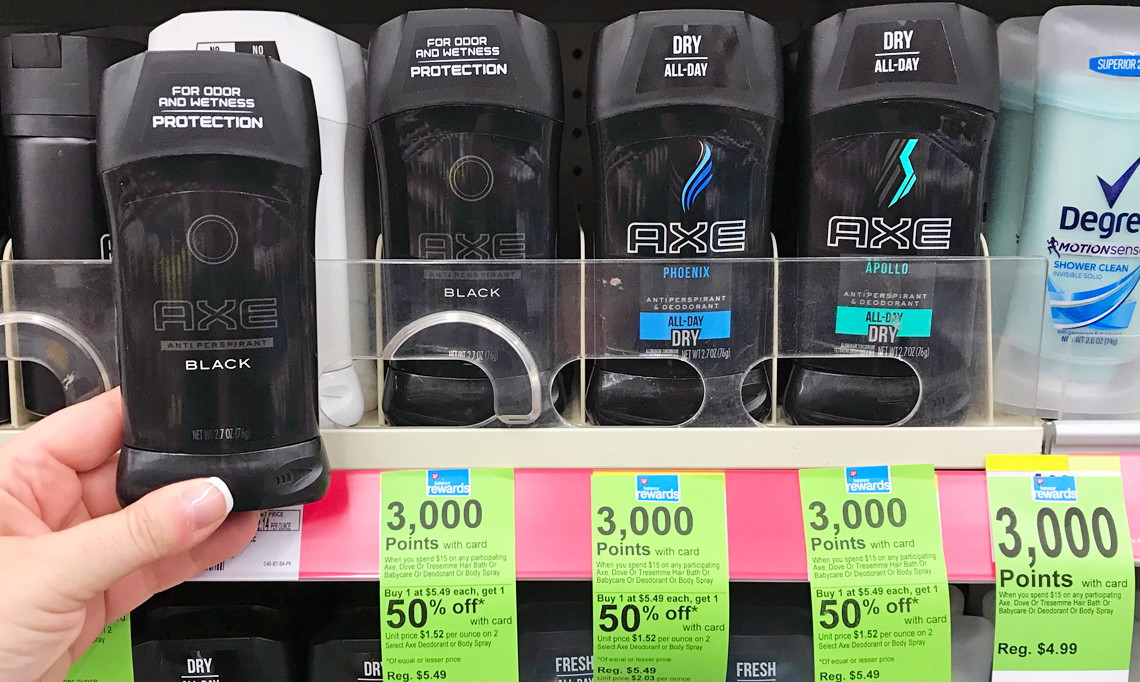 Better yet, check your email or Balance Rewards account to see if you've received a bonus offer for 7,000 Balance Rewards Points when you spend $20.00 on beauty and personal care products through 2/14. Clip this offer directly to your Balance Rewards Card to receive the bonus 7,000 Points on this purchase. After all savings have been applied, pay just $0.56 per item.
Please note that this offer is only valid from 2/13-2/14 and varies by person. I received an email from Walgreens titled, "You've got a secret admirer" that had the bonus offer inside. Additionally, you can log in to your Balance Rewards account and sort available coupons by "Recommended" or "Suggested for You" to see if you have this offer.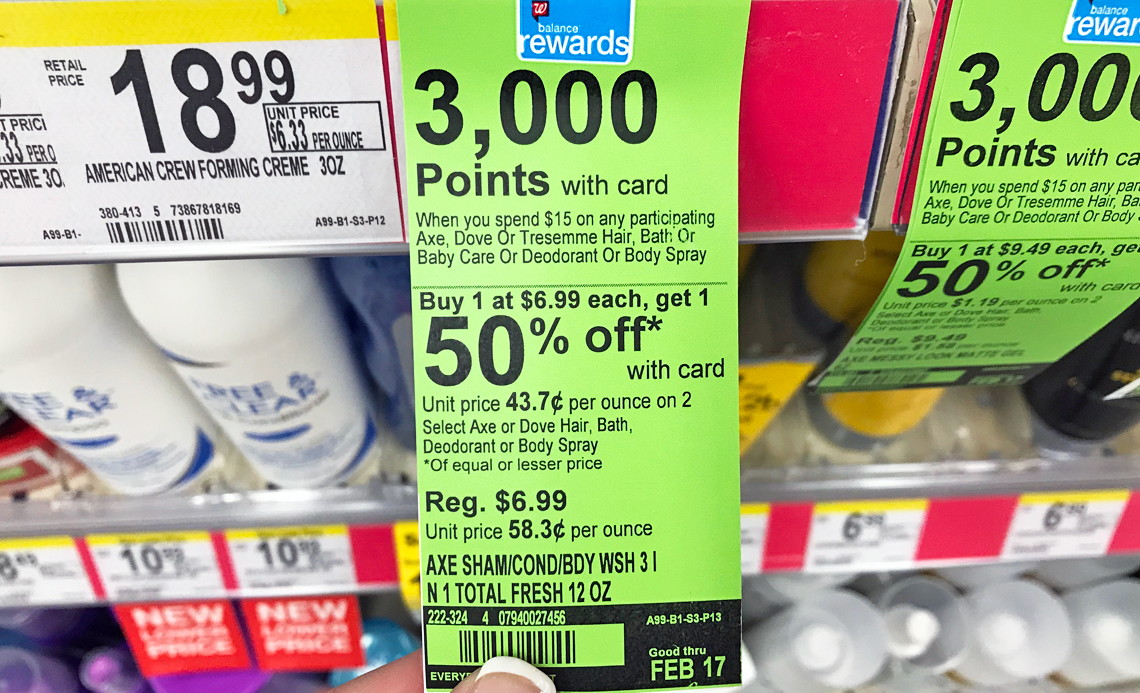 The post Axe Shampoo & Deodorant, as Low as $0.56 at Walgreens! appeared first on The Krazy Coupon Lady.
from The Krazy Coupon Lady http://ift.tt/2BX9K9H
#couponsonme